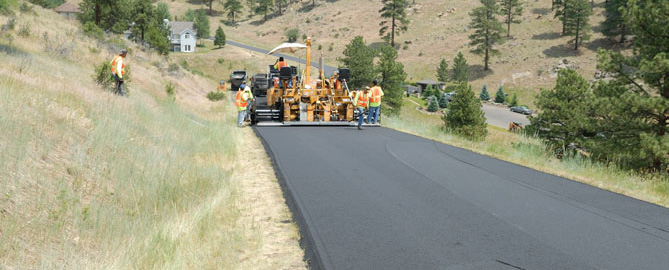 The concrete and asphalt paving industry has made significant strides in reducing the amount of material needed for a given project, by using a 100% recyclable material, and re-using material in other manufacturing processes.  We at Perfect Patch Asphalt embrace these innovations as long as they not only meet our demands for integrity, aesthetics and longevity but improve on them.
Our highway grade Wirtgen cold mill planer embraces this philosophy.  It is an eco-friendly machine, with a low noise output, best in class emissions, efficient process.  The most impressive aspect is the high quality and cost savings it delivers.  By milling a site only a few inches, the process is shortened significantly.  The mill can remove the asphalt in one pass, and deliver asphalt tailings that are immediately re-useable as base on the site.  This eliminates the need to remove the entire asphalt base, haul it to a select number of dump sites and possibly degrade the sub-grade.  Traditional R&R requires much more expense, time and environmental impact in a variety of ways.
Make sure your paving contractor owns their own mill.  It expresses their commitment to the best possible paving method, a commitment to efficiency and being a good steward of the environment.