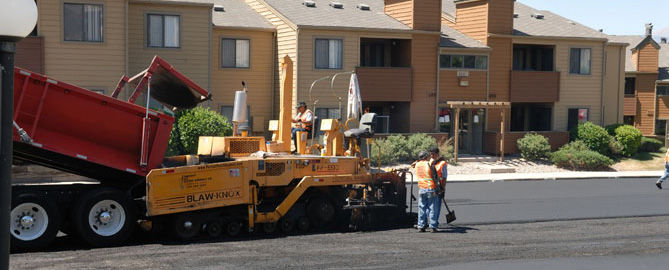 Safety is our #1 concern.
THE TEAM:
Every site is inspected before the work is done to anticipate and address any potential problem or challenge.  We are compliant with all OSHA, DOT, EPA, State, Municipal and client-specific standards.  Our crew receives on-going training on the latest safety procedures, standards and practices.  Our crew is also trained and certified regarding all noise, demeanor and protocols for work in sensitive locations such as schools, universities, industrial sites and high security areas.  We conduct monthly safety meetings and have worked in the most sensitive of environments.
EQUIPMENT:
We invest in our equipment in the same way we do our team.  We offer top of the line highway grade milling and paving to deliver excellent service and unrivalled quality but most importantly to ensure the safety of our crew and team, our client's property, and the surrounding community.  Our mill meets several Green approved safety standards, noise regulations and limited emissions to assure the health of the crew on site.  We also, tirelessly maintain our equipment to avoid any mechanical mishap.
We seek to exceed our client's expectations in every regard, and most importantly with regard to safety.