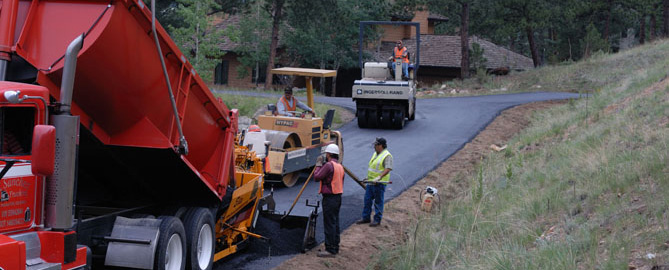 Perfect Patch Asphalt is a locally owned business that began with two brothers in 1979.  After selling their motorcycles to buy tools and paving equipment, Joe and Steve founded Perfect Patch Asphalt.  Now 34 years later, PPA is recognized as the "go to" paving contractor for the Denver Metro area and all along the Front Range of Colorado. Operating under the same name and with much of the original staff and crew, PPA has a loyal customer base, strong business and banking relationships, and an unrivaled reputation.
SAFETY — OSHA, DOT, EPA, STATE MUNICIPAL, and CLIENTS STANDARDS ARE OUR PRIMARY CONCERN-OBJECTIVE.
Our crew is trained, is compliant with all noise, demeanor and safety licensing?) We implement monthly safety meetings with all crew members.